OVERVIEW:
Deloitte CIS, a member firm of Deloitte Touche Tohmatsu Limited, the largest global professional services network, was approached by a major telecom company to address a supply chain network design challenge.
The telecom company operates a countrywide transportation network that provides B2C (business to customer), B2B (business to business), B2O (business to operator), and B2G (business to government) telecom services. The company has a single-tier logistics network with approximately 150 warehouses, 2,500 points of sale, and about 20,000 operational sites holding inventory for USD$16M to USD$160M. The company has about 145K SKUs, 100 suppliers, and uses both its own and rented transportation.
CHALLENGE:
The telecom company initiated the project as its warehouse capacity utilization was only 25%, mostly due to the inefficient use of space and overstretched transportation routes.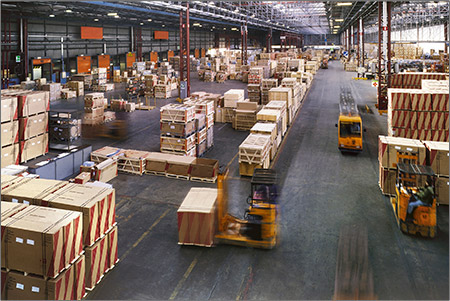 Deloitte CIS was tasked with designing an optimal supply chain network model that would consider future demand forecasts and inventory optimization targets while maintaining a high level of logistics service at operational sites and points of sale.
The goal of the project was to answer the following questions:
What was the optimal hierarchy for the telecom company's network, 1- or 2-tier?
What were the costs and effects of implementing various inventory optimization policies in an optimized supply chain?
Warehouses of what capacity and in what locations would the telecom company need, considering future demand and inventory optimization targets?
What would be the optimal supply chain transformation plan, including inventory relocation and a timeline of warehouse closings?
SOLUTION:
Deloitte CIS chose anyLogistix (ALX) to address the telecom company's supply chain optimization challenges because it allowed them to find results quickly, was easy to use, and offered increased flexibility for complex problems versus other supply chain tools.
Deloitte CIS saved time and effort through anyLogistix's seamless integration of network optimization analytics and simulation technology. anyLogistix also enabled Deloitte CIS to uncover a deeper level of detail in their supply chain model to address limitations unseen at the strategic level.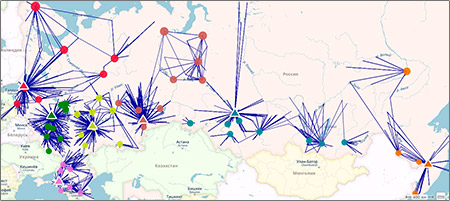 The project began by building and calibrating a baseline model of the telecom company's current logistics network based on data taken from the company's ERP system. The Deloitte CIS team created a baseline model with approximately 99% accuracy, which gained approval from key stakeholders.
Next, utilizing anyLogistix, Deloitte's team designed six what-if scenarios with different telecom supply chain structures and inventory policies. The team then ran optimizations on each scenario which led to the discovery of the best option for the telecom company based on cost, service level, and implementation risks. They also created visual dashboard reports for each scenario to validate results with stakeholders.
OUTCOME:
Using anyLogistix, Deloitte consultants created a step-by-step roadmap of transition from the current telecom supply chain design to the target state. They also developed recommendations on inventory policies for different supply chain optimization scenarios.
The project resulted in a significant increase in logistical efficiency:
Total logistics costs reduced by 9%.
Number of warehouses reduced by 28%.
Transportation costs reduced by 5%.
Total inventory level reduced by 18%.
Inventory turnover increased by 26%.
anyLogistix is a new tool on the market, bringing together classic supply chain design capabilities with dynamic simulation in one platform. It allowed us to successfully complete a logistics network optimization project for one of our clients. We hope ALX to significantly expand our capabilities for detailed supply chain analysis.
The consultants also provided a telecom supply chain performance dashboard to experiment and evaluate various improvement scenarios.
The project was completed by Deloitte CIS. View the pdf presentation.