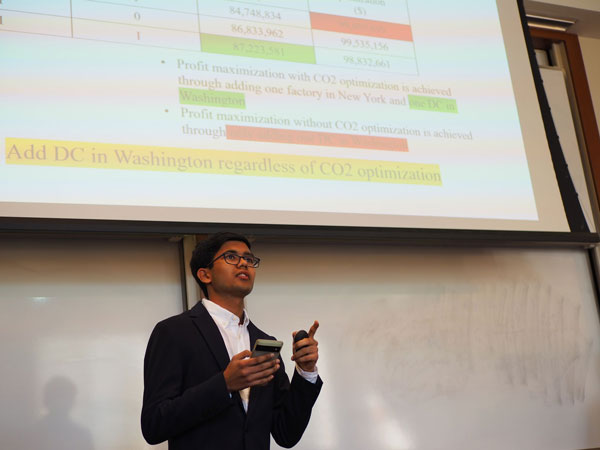 anyLogistix is used not only to solve business challenges but for academic purposes as well. The 2022 Supply Chain Sustainability Hackathon was recently held at The Ohio State University Fisher College of Business. This event was supported by SimWell Consulting & Technologies Inc., The Coca-Cola Company, Coca-Cola Consolidated, and DHL Supply Chain.
Two students, Kunsh Puranik and Jiwon Suh, won first place along with a $3,000 scholarship prize using anyLogistix. They were given a realistic business problem to analyze and present a solution to a panel of judges within one day.
The task was to improve the given supply chain network while optimizing for CO2 emission. For analyzing the data, they used anyLogistix. It was a great learning experience for students and good practice with supply chain analytics software.
Regarding anyLogistix academic events, the upcoming 2-day advanced academic workshop on building digital supply chains twins and modeling resilience will be held online on November 19—20. Also, you can look at our event calendar and sign up for updates.