The first anyLogistix Conference gathered over 300 supply chain modeling practitioners from various industries to share the best practices in supply chain digital transformation. Let's have a brief overview of the themes and projects that were presented.
anyLogistix Overview and Demo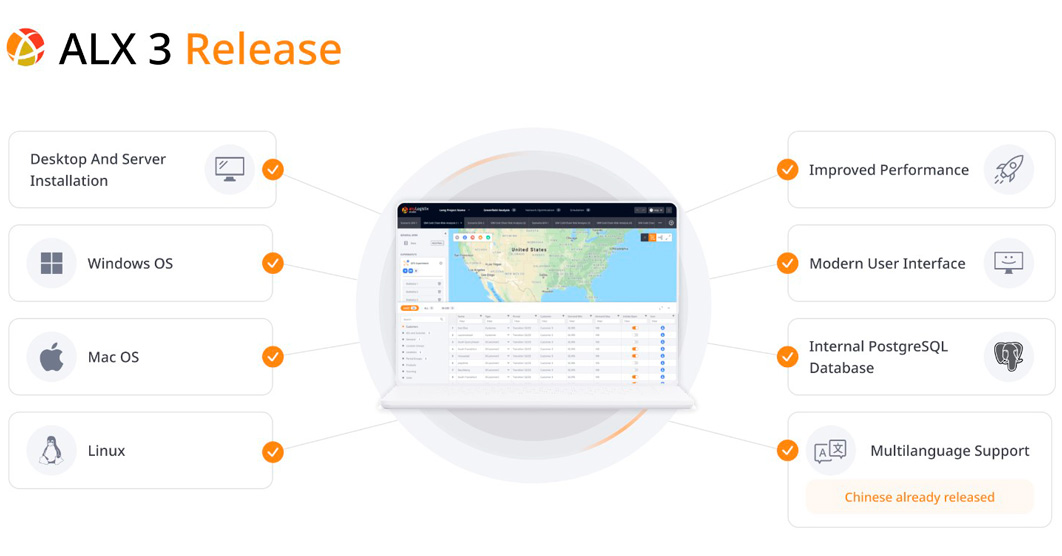 anyLogistix 3 features
The recently released anyLogistix 3 has brought new installation opportunities, user interface improvements, and performance enhancements. These and other changes were highlighted in the presentation of Andrei Nozhenko, anyLogistix Product Owner. Following a brief overview, he also demonstrated the user interface and software's capabilities and gave answers to the questions in the chat from users.
Watch the video below for a deeper dive into anyLogistix supply chain design and optimization software.
Case studies on supply chain modeling and optimization
Supply chain digital twins
Prof. Dr. Dr. habil. Dmitry Ivanov from the Berlin School of Economics and Law opened the topic of supply chain digital twins with his presentation on how to design them for stress testing and resilience. Later at the conference, SimWell and ICP Group, North America's largest coatings, adhesives, and sealants company, presented their joint project. The digital twin they had built helped optimize the company's supply chain network and reduce costs by 10%.
FMCG
VP Consulting used anyLogistix to identify a scenario of a 13% increase in production capacity with 5% cost savings and a payback period of 2 to 4 years for Bonafont Water (Danone Mexico). To achieve this result, they evaluated transportation flows and production restrictions and considered different product specifications across 5 manufacturing locations, 19 production lines, and 170 SKUs distributed to over 300 destinations.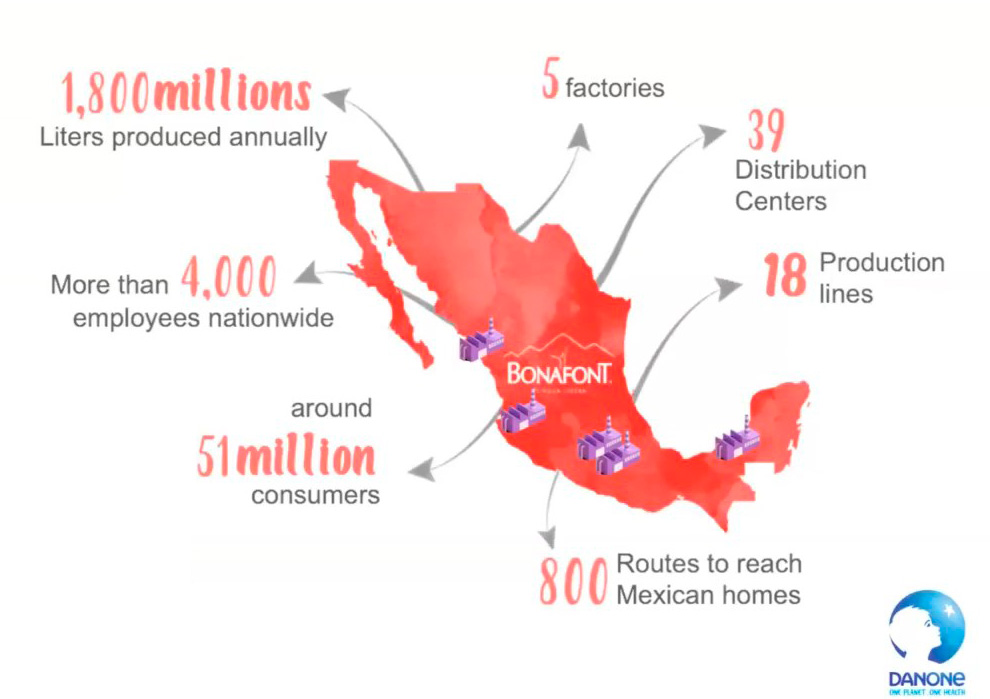 A complex supply chain network of Danone Mexico that was later modeled in anyLogistix
A tool that supports data-driven decision-making was the end goal of Decision Lab's project for a bakery chain. They used anyLogistix's simulation and optimization capabilities to identify potential problems and risks before they occurred in a client's supply chain network.
Ecology
InnovLOG, the Institute of Innovation in Logistics, shared their experience in optimizing truck routes for a business that collects and converts organic food waste. These routes were eventually used to save transportation costs, increase waste collection effectiveness, and reduce the company's environmental impact.
Agriculture and food security
One of the major companies in the food sector in Colombia contracted Decisiones Logísticas to analyze and configure their distribution network. Modeling their supply chain operations helped optimize the allocation of production volumes and flows from the plants.
The food company has also gained insights on where to open new distribution centers, how to reallocate customers to each of the distribution centers, and how to implement new inventory management policies. The improvements resulted in an estimated reduction in logistics costs of 2–⁠3%.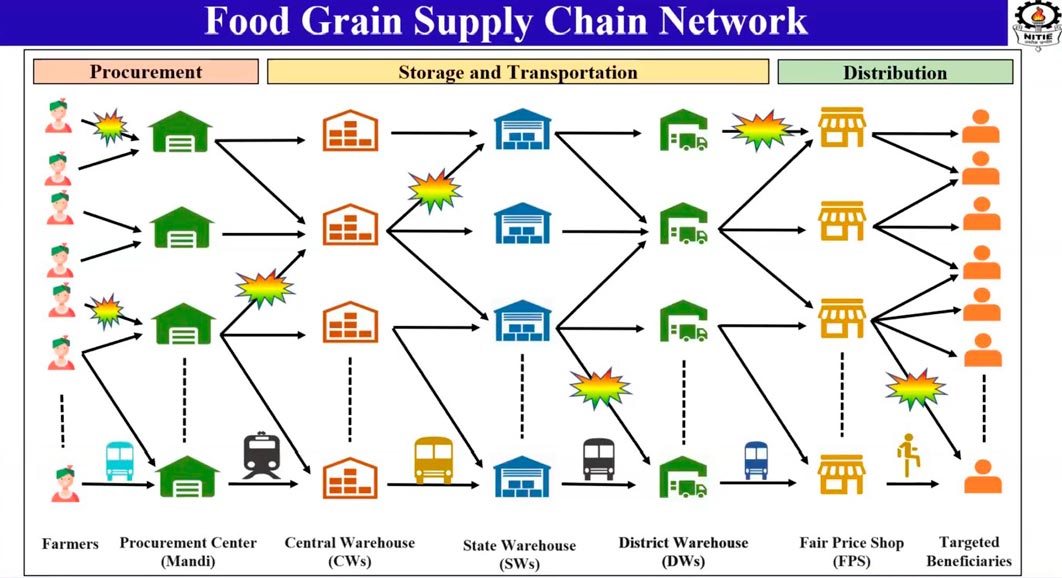 Food supply chain network that was later modeled in anyLogistix (NITIE)
Another food distribution project was brought forward by Dr. Kumar from the National Institute of Industrial Engineering, NITIE. Frequent Covid-19 lockdowns have disrupted the Public Distribution System that provides necessary food, such as rice, wheat, sugar, etc., to low-income families at subsidized prices in India.
Policymakers and government agencies could use the findings of this study to choose a risk mitigation strategy that would enhance the resilience of the food supply chain against disruptions caused by pandemics.
Roundup
Many thanks to all who presented, contributed, and attended the anyLogistix Conference! We hope you enjoyed it as much as we did. The video recordings and presentation slides will be published soon on this website. So, stay tuned for more updates.
Meanwhile, if you're interested in a deep dive into supply chain simulation modeling, be sure to check out the AnyLogic Conference 2023, which will be held in September. We hope to see you there!