anyLogistix Academic Workshop: A Way to Innovate Your Supply Chain Teaching and Learning Experience
Date: November 2—3, 2–5 pm CET (convert to your local time)
Place: online
Language: English
Attendance fee: 150 EUR (academia) / 220 EUR (commercial)
* 75 EUR special rate for full-time bachelor and master students
Workshop Overview
This 2-day workshop has been developed to support teachers and students who are using (or consider using) anyLogistix software for teaching and learning Supply Chain Management, Simulation, and Optimization. The workshop program is based on many years of using anyLogistix to teach management and industrial engineering students on bachelor, master, and MBA programs.
The workshop will provide a comprehensive overview of anyLogistix v3 supply chain software, introduce the educational resources and how they can help with learning, and demonstrate the main aspects of supply chain design using case studies.
Supply chain professionals will also find the workshop provides insight into the value and technology of supply chain management, simulation, and optimization with anyLogistix.
All participants receive certificates confirming their completion of the workshop.
Workshop Speaker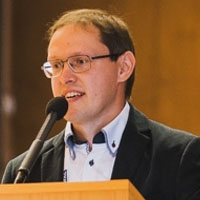 Prof. Dr. Dr. habil. Dmitry Ivanov (Berlin School of Economics and Law), award-winning scholar and thought leader in supply chain resilience and digital supply chain research – with 10 books and over 130 research papers in peer-reviewed academic journals published over the last 20 years. For over 20 years, he has taught courses in operations management, supply chain management, logistics, management information systems, and strategic management courses at undergraduate, master's, PhD, and executive MBA levels at universities worldwide.
Prof. Ivanov is author of the anyLogistix educational complex for supply chain optimization and simulation that is in use at more than 300 universities worldwide. This educational complex is comprised of an ALX book and an Educational Toolkit containing case studies that can be used to teach and learn anyLogistix understanding green field analysis, network optimization, simulation, supply chain, production, inventory and sourcing simulation, and transportation optimization both conceptually and technically.