Date: November 17, 2–5 pm CET (convert to your local time)
Place: online
Language: English
Attendance fee: 100 EUR (the price is per person and does not include taxes)
Workshop Overview
This workshop is developed for everyone who is using anyLogistix in supply chain research and writing research papers and theses. The workshop can also be useful for everyone who uses AnyLogic for supply chain and operations simulation and needs some advice on how to prepare and publish simulation-based papers in international journals.
The objective of the workshop is to share research experience on supply chain simulation and resilience analysis using anyLogistix, to elaborate on the usage of anyLogistix as a digital supply chain twin, and to provide an editor's view on how to write research papers using anyLogistix.
In the first part of the workshop, major elements of a research project with the use of anyLogistix (e.g., problem structuring, data collection, model development, performance analysis) will be discussed. The second part will be devoted to writing research papers using anyLogistix from an author's point of view and assessing submissions to international journals written with anyLogistix from an editor's point of view. The third part will be an interactive discussion with participants and answering their questions.
All participants receive certificates confirming their completion of the workshop.
Workshop Speaker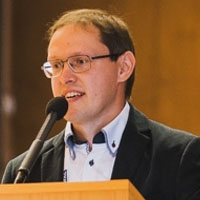 Prof. Dr. Dr. habil. Dmitry Ivanov (Berlin School of Economics and Law), editor of leading international journals (IJPR, IJPE, Omega, ANOR, ITOR, IISE Transactions, IJISM), award-winning scholar and thought leader in supply chain resilience and digital supply chain research – with 10 books and over 130 research papers in peer-reviewed academic journals published over the last 20 years. For over 20 years, he has taught courses in operations management, supply chain management, logistics, management information systems, and strategic management courses at undergraduate, master's, PhD, and executive MBA levels at universities worldwide. Prof. Ivanov is the author of the anyLogistix educational complex for supply chain optimization and simulation that is in use at more than 300 universities worldwide. He has published numerous research papers using anyLogistix.