anyLogistix (ALX) brings the state-of-the-art supply chain analytics tools to the cloud.
With anyLogistix Cloud (ALX Cloud), you can upload your supply chain models to a secure cloud repository and then run simulations and optimizations online, using the power of cloud computing. Results can be analyzed using custom configurable dashboards that allow you to focus on the required metrics.
This simplifies the process of delivering project results to clients.
Use any device to run your model
Manage and share your ALX supply chain models via internet.
Execute anyLogistix models with mobile devices.
View high-quality animations of your ALX models.
Provide online supply chain analytics to your clients
Deliver ALX models to clients online using a secure cloud storage.
Let your clients run ALX models without installing any software.
Leverage high-performance cloud computing
Perform optimizations and multiple simulation runs in parallel.
Immediately retrieve and reuse experiment results of all performed experiments.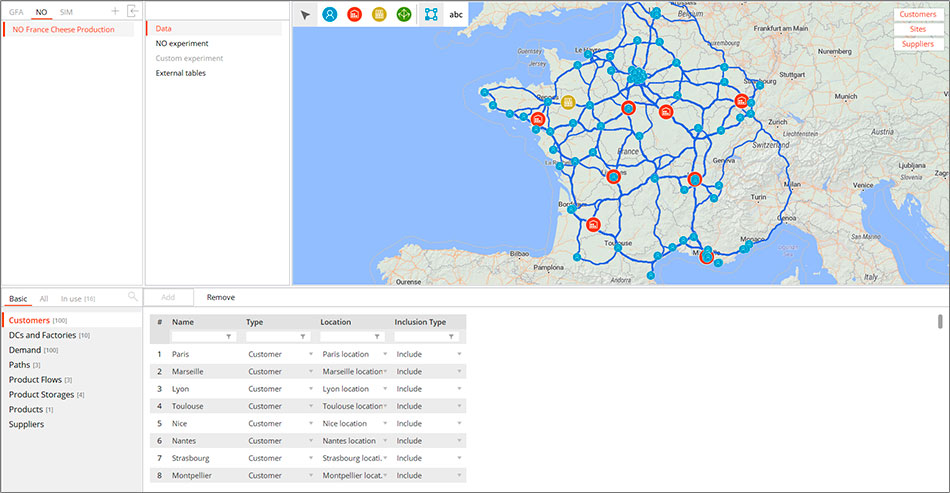 Contact us if you are interested in purchasing ALX Cloud solution.